Mulch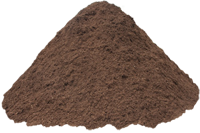 By offering an array of mulch, we will have the solutions to satisfy your specific needs and compliment your location no matter how large or small.
We take pride in offering the mulch that our customers need and use to make their home or business iconic. From basic everyday mulch to luxury bedding, we have you covered.
Please call or email us at 309-762-1520 or jacobsmulchqc@gmail.com for FREE ESTIMATES
Offerings
Wood Chips
Decorative mulch
Government certified playground mulch
Bedding
Dyed
...and much more!
Mulch Calculator
Enter feet for width and height and inches for depth (depth is generally 2-3 inches)
---
Helpful Links
Why Mulch
Home and Garden - Landscaping Ideas